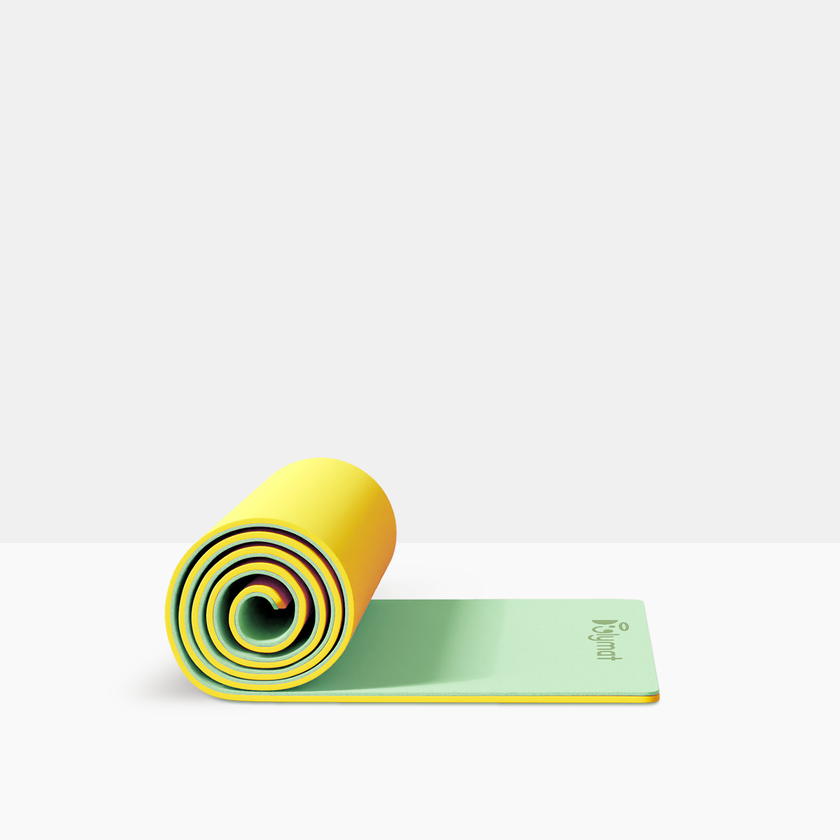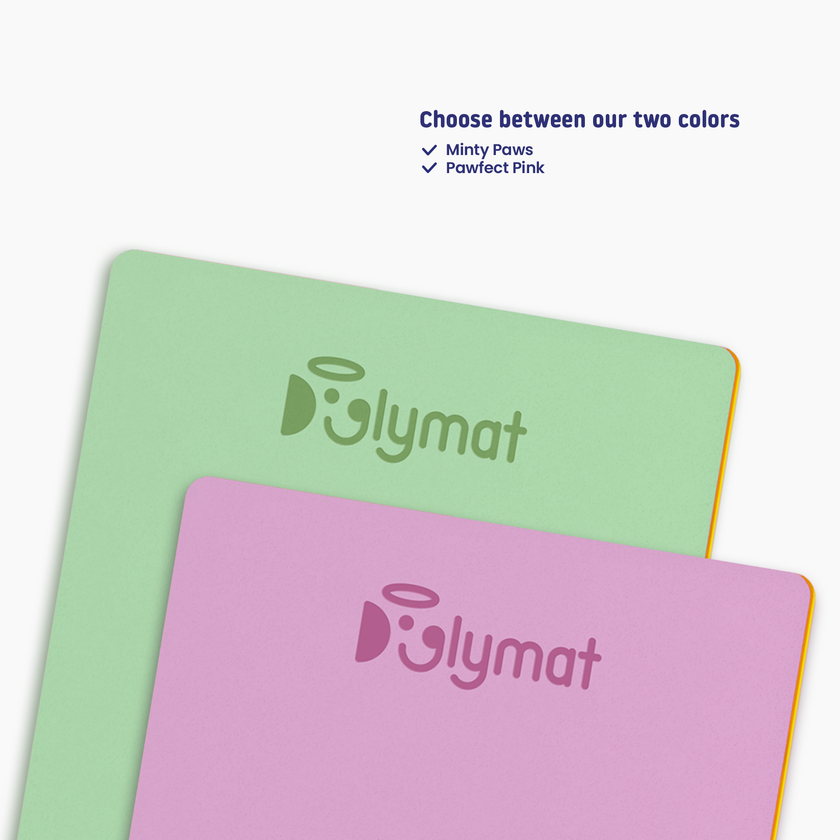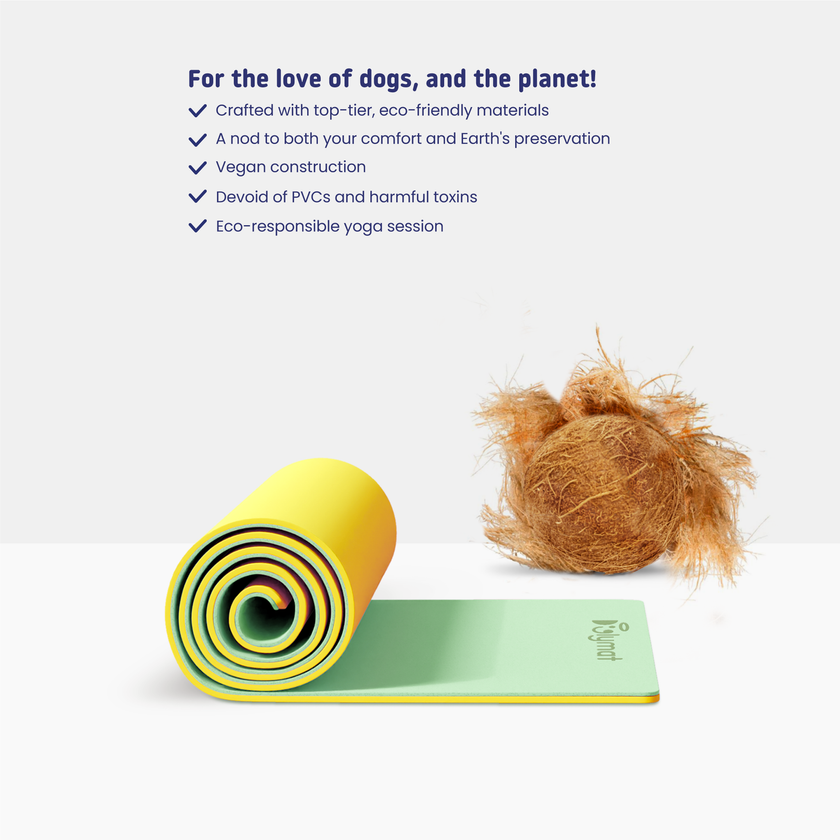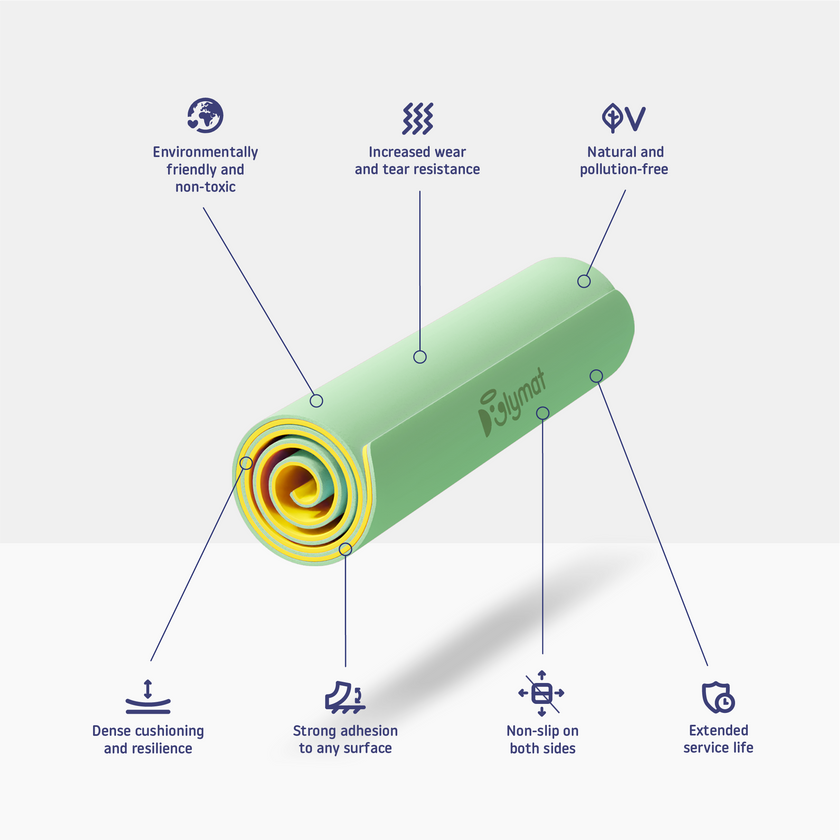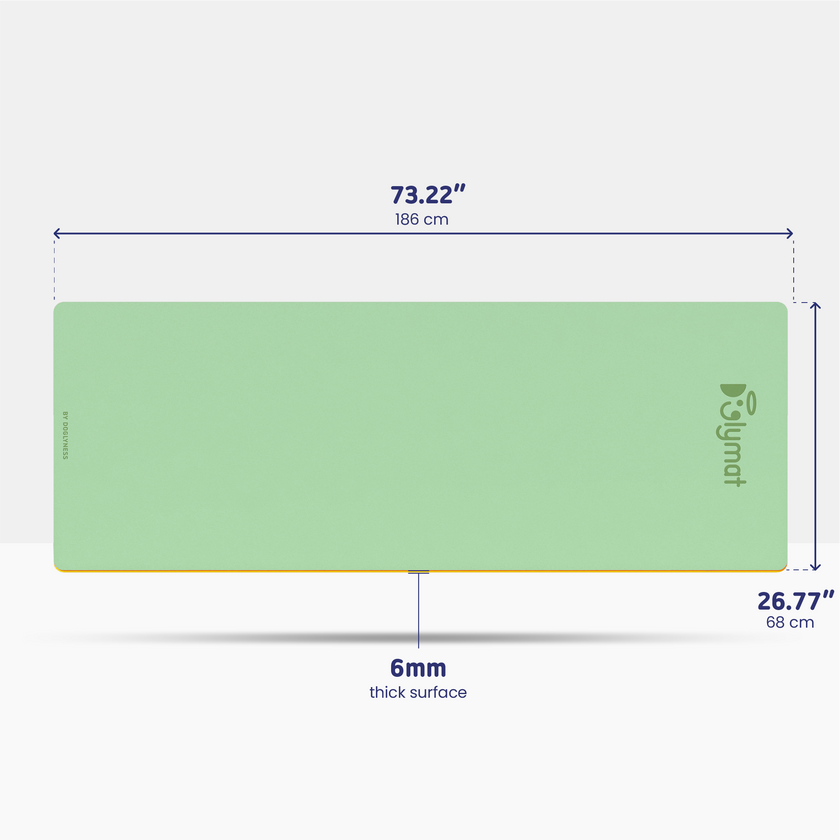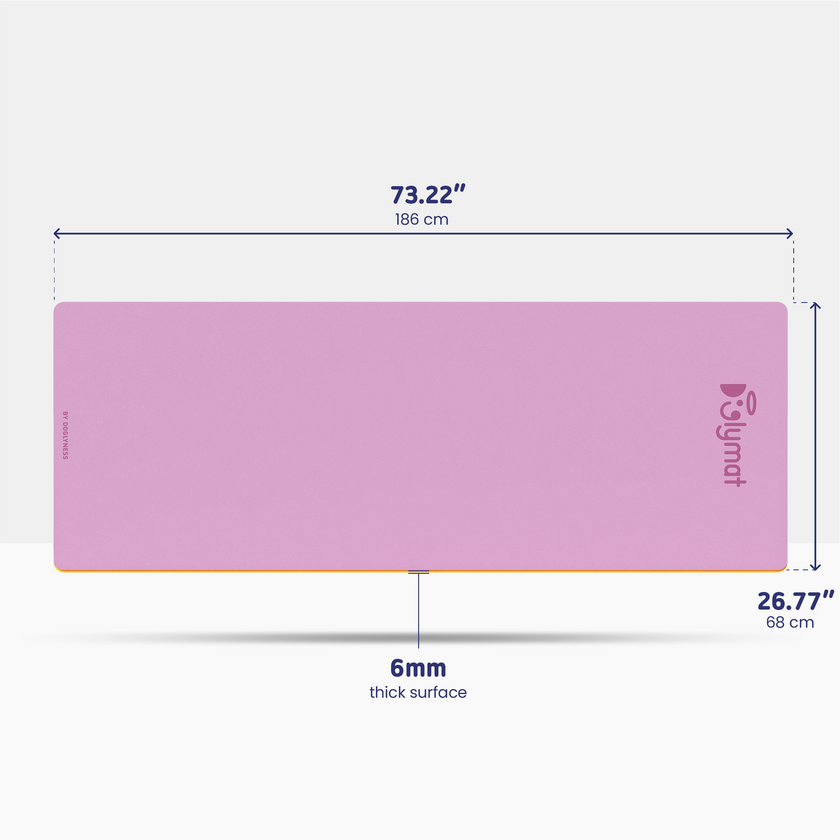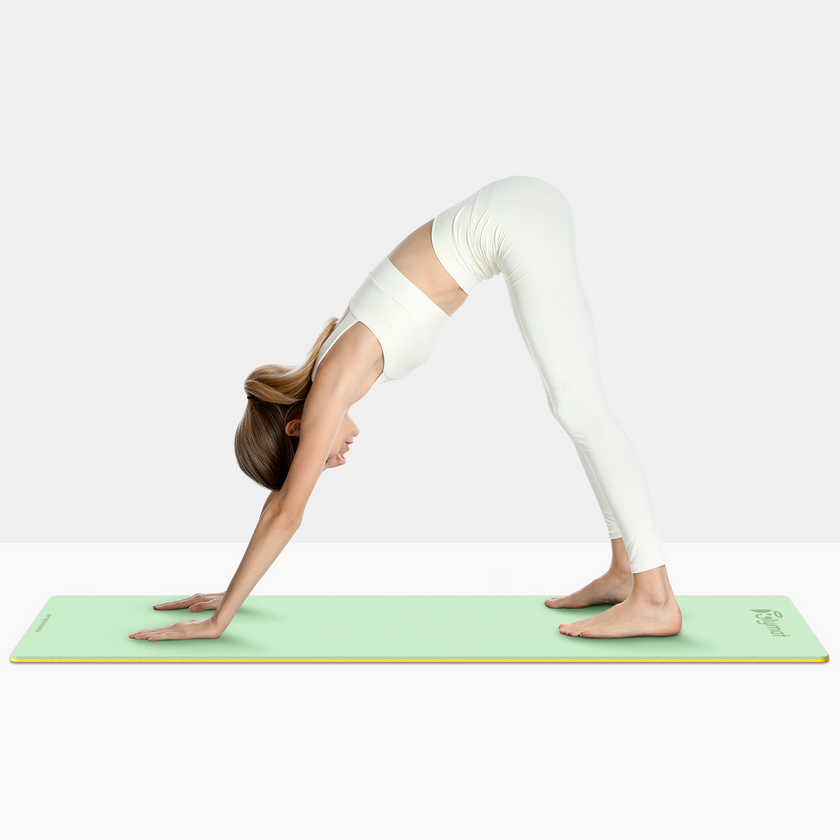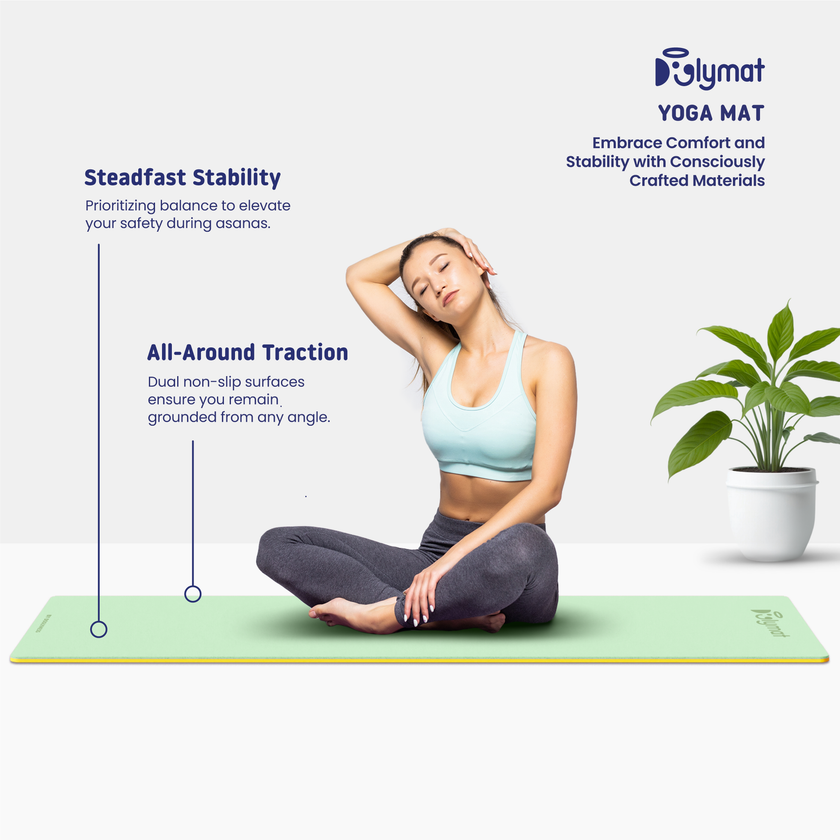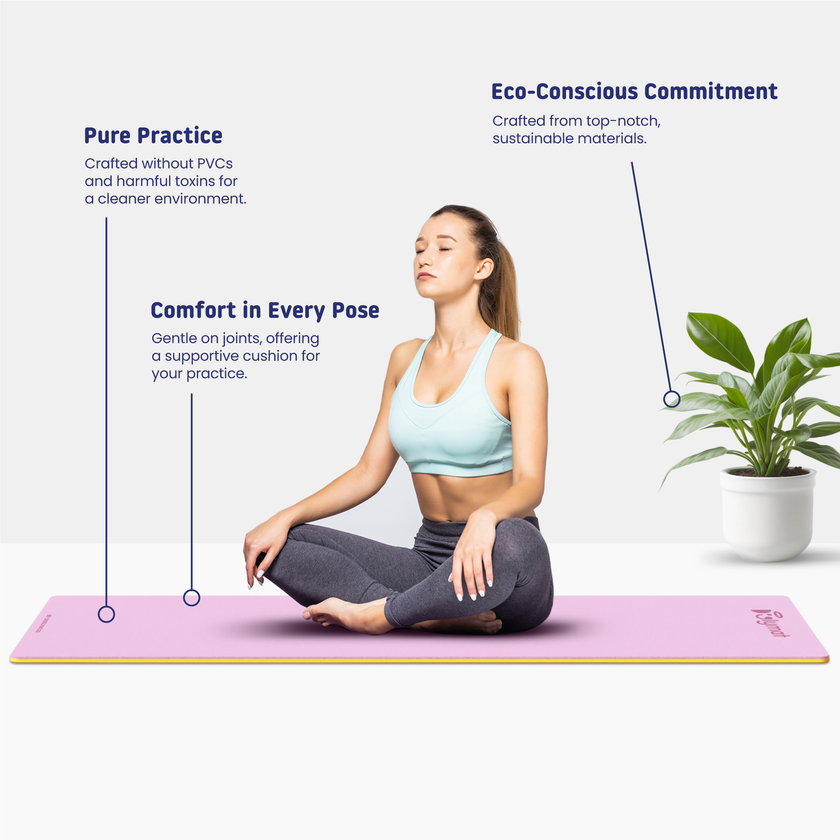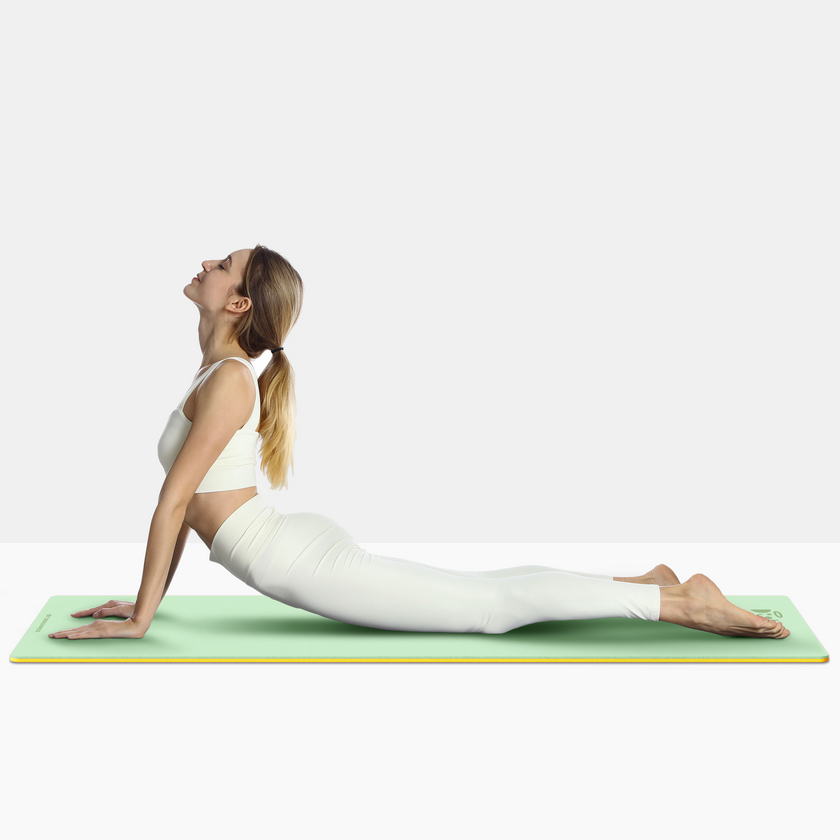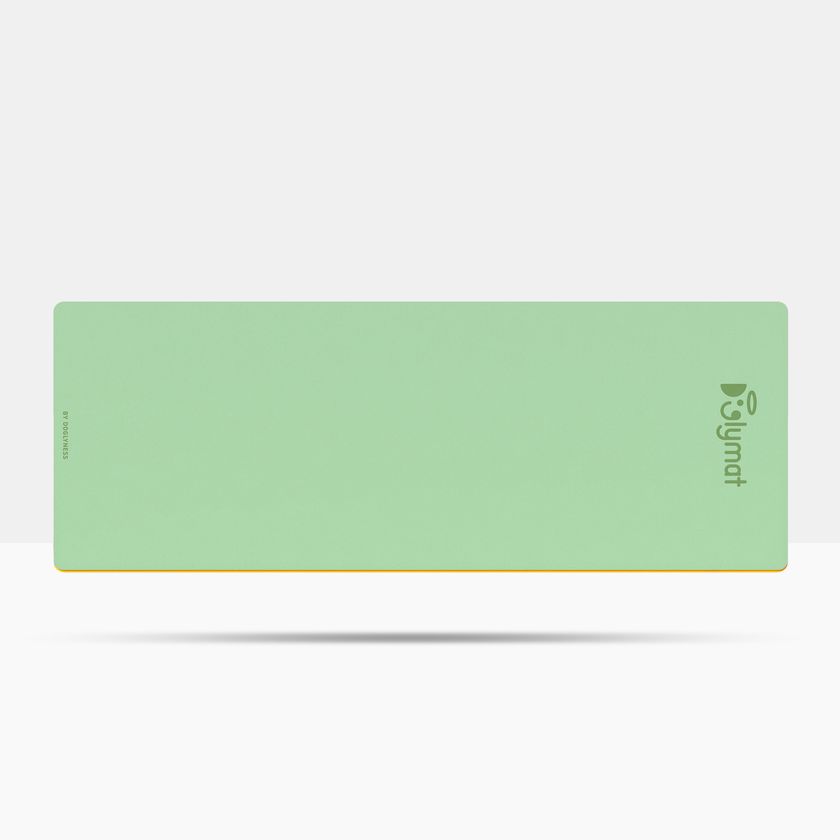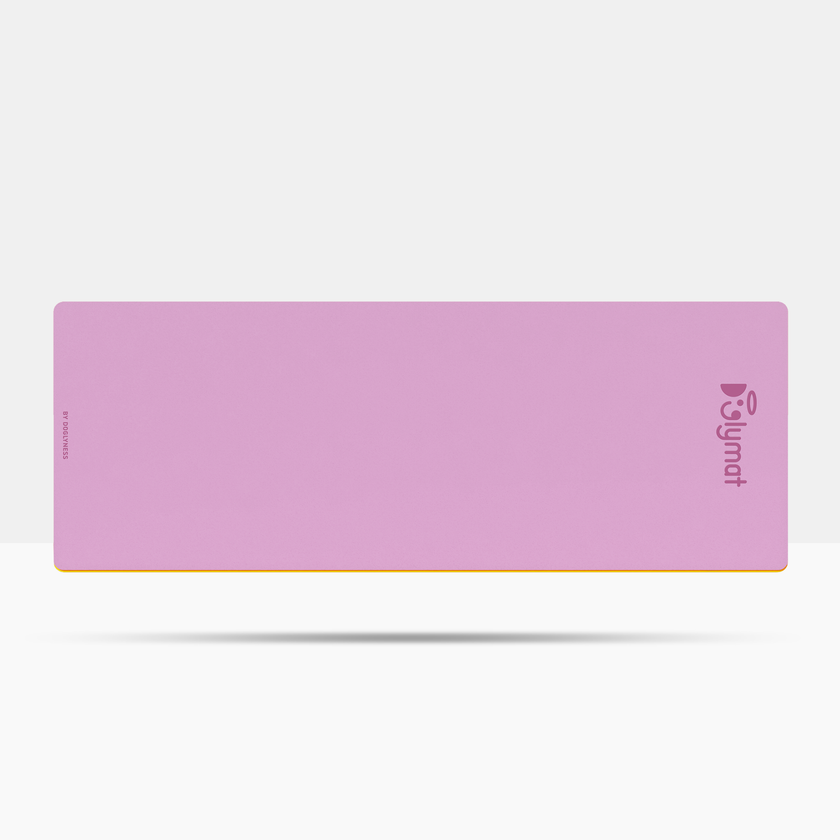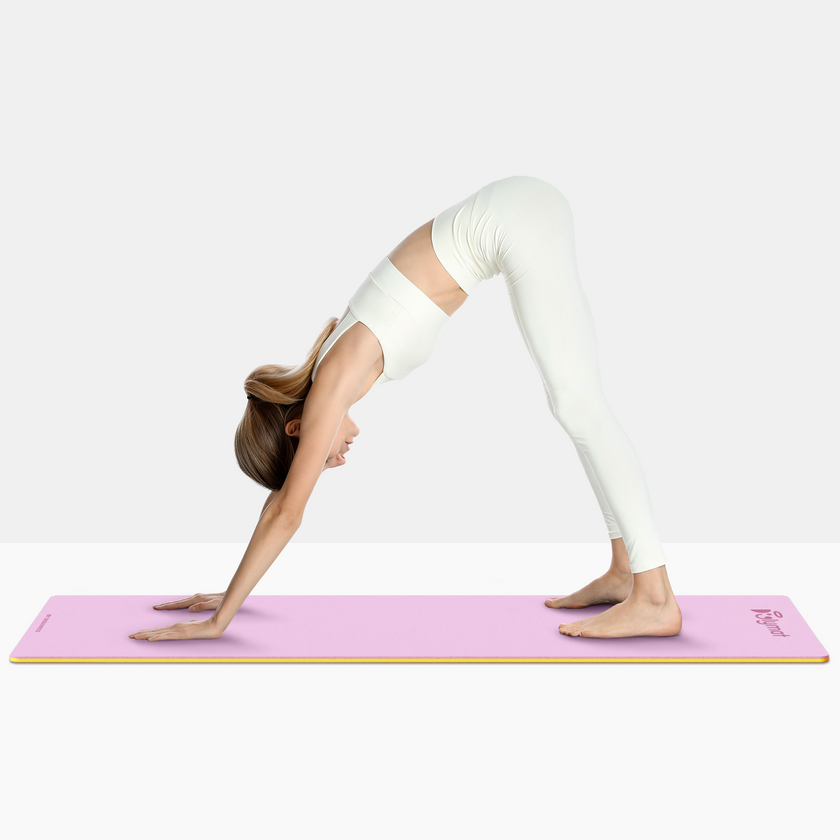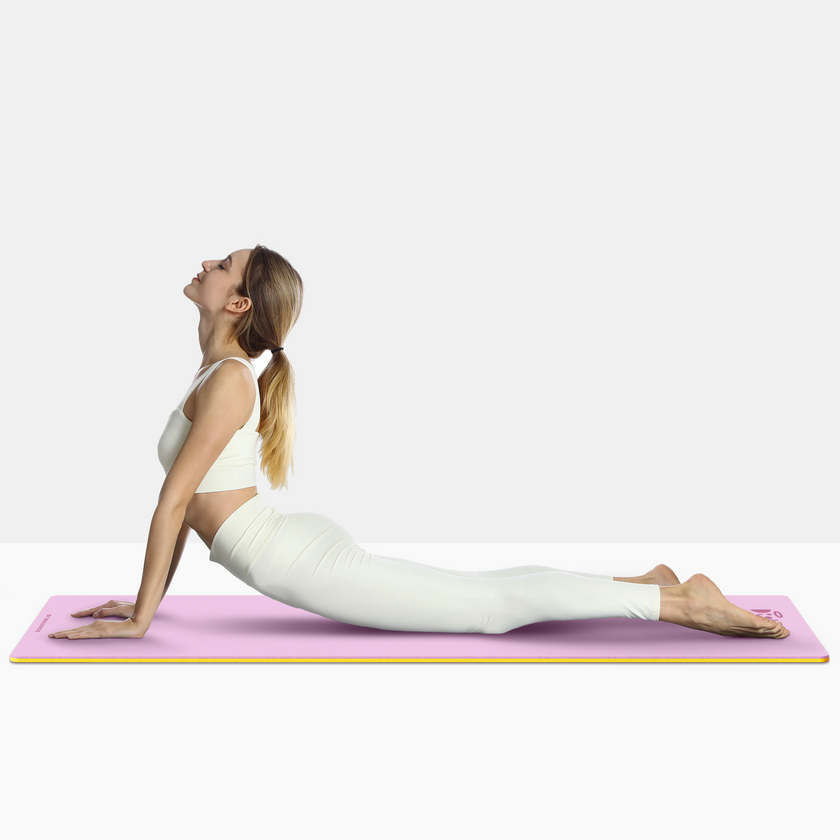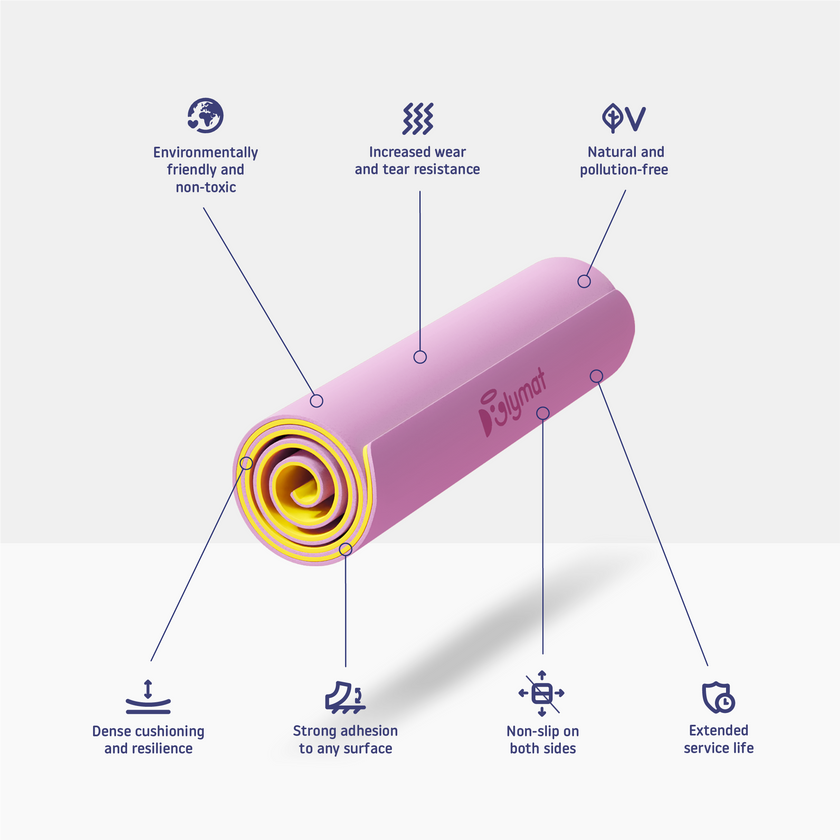 Doglymat™ Yoga Mat | Comfort & Grip for a Superior Practice
Crafted by Doglyness, known for its thoughtful and eco-aware pet products, the Doglymat Yoga Mat is a genuine reflection of comfort, safety, and sustainable design.
AUTHENTIC COMFORT:
Genuine Cushioning: Measuring 6mm in thickness, the Doglymat offers a supportive surface that is mindful of your hands, feet, and joints. This design complements your yoga journey, ensuring a genuine, comfortable experience.
SAFETY & STABILITY:
Reliable Grip: The Doglymat's unique dual non-slip design boasts a natural coconut fiber top and a robust rubber base, providing confidence that you'll stay grounded during your sessions.
Consistent on Varied Surfaces: The mat's rubber foundation is reliable on different surfaces, reducing the chances of slipping and maintaining steady support.
ENDURING DURABILITY:
Crafted for Longevity: Even though signs of wear like scratches might show over the years, they do not diminish the Doglymat's dependable functionality.
RESPONSIBILITY TO OUR PLANET:
Mindful Materials: In line with Doglyness' values, the Doglymat is constructed from environmentally friendly materials, showcasing our intent to create products that consider both your and the Earth's well-being.
Conscious Choices: Embodying our eco-ethos, the Doglymat is plastic-free and vegan. We have consciously chosen to omit materials like PVC, underscoring our dedication to responsible product design.
Yoga aficionados, here's a treat for you! Coordinate with your furry friend with our complimentary yoga mat. Echoing the 6mm thickness of the Doglymat, its dimensions are spacious 185cm x 68cm (72.8" x 26.8").
CARING FOR YOUR DOGLYMAT: ESSENTIAL TIPS
Guard Against Oils: Doglymat's breathable and quick-drying surface can be susceptible to oil stains. To maintain its pristine look, ensure feet and hands are clean, and avoid contact with oily products.
Cleaning Tips: For cleaning, use a cloth lightly dampened in a mix of water with a drop of detergent. Refrain from submerging the mat in water and always lay it flat to dry. Avoid oily cleaners.
Be Heat-Wise: Especially in colder seasons, position your mat away from heaters or open flames. Prolonged exposure to high heat can cause the rubber to age prematurely, affecting its non-slip capabilities.
Maintenance for Non-Slip Function: Doglymat is a super-absorbing mat and will easily attract dirt, hair, dust, and particles into its pores. This can affect its non-slip function. We recommend, wiping the mat after each yoga session.
Storing Smartly: After drying, store your Doglymat in a cool, shaded location. Protect it from direct sunlight, which can harm its natural rubber. When rolling for storage, face the logo outward to prevent sticking.
Embrace the Newness: A freshly unpacked Doglymat might have a distinct natural rubber aroma. This eco-conscious scent diminishes over time. If you find it strong, airing the mat out will help.
Following these essential tips will help ensure the longevity and performance of your Doglymat.
With Doglymat, you're choosing a product that stands against harmful chemicals and materials. Here's what you won't find in our mats:
PVC (Polyvinyl Chloride): Common in standard yoga mats, PVC is not biodegradable and may release harmful chemicals, especially under heat.
BPA (Bisphenol A): Often found in plastics, BPA can seep out and is recognized as an endocrine disruptor.
Formamide: This foam softener is a potential carcinogen, known to release dangerous fumes.
Latex: We're mindful of latex allergies and ensure our mat remains free from latex to prevent allergic reactions.
Toxic Glues and Adhesives: We steer clear of harmful glues that might off-gas or deteriorate over time.
AZO Dyes: While used for color in some mats, certain AZO dyes can degrade into carcinogenic amines. Not on our watch!
EVA (Ethylene-Vinyl Acetate): While EVA is deemed safer than PVC, it's not without concerns. We avoid it to ensure no risk of chemical release.
Chemical Flame Retardants: Sometimes added for fire resistance, these compounds are linked to health issues. We've chosen to keep them out.
REDEFINING SUSTAINABILITY
At Doglyness, we're doing more than just creating products; we're setting a new benchmark for sustainability that encompasses both human and pet worlds.
Discover the Doglymat: This mat is the embodiment of our sustainable ethos. Crafted with top-tier, eco-friendly materials, it's a nod to both your pet's comfort and Earth's preservation. Its vegan construction, devoid of PVCs and harmful toxins, promises an indulgent and eco-responsible yoga or fitness session.
Innovating with Veganbottle®: Our commitment to a plastic-free future is solidified with the integration of Veganbottle®. This 100% compostable packaging, from its bottle to its label, champions our drive to curb plastic waste, marking a first in the pet industry.
Living Sustainability: To us, sustainability is not just trendy; it's foundational. It permeates every aspect of Doglyness, from product conception to delivery. We've fine-tuned our processes to significantly reduce our carbon footprint, reflecting our unwavering devotion to Earth.
By embracing Doglyness and Doglymat, you're joining a mission larger than a product – a mission that marries pet welfare with planet care. Dive into our Plastic-Free pledge, explore our green initiatives, and become part of the shift. With Doglyness, sustainability isn't an option; it's a promise.
The Doglyness Way
At Doglyness, we see it as our duty and responsibility to do everything within our power to offer you the most sustainable option for all your pet grooming needs. The pet grooming industry has traditionally had a rather large footprint, and we know we can—we must—do better! This is why we've done our research and found effective ways to deliver the highest quality products without costing the Earth. For Doglyness, effective natural dog products go hand in hand with respect for people, animals, and nature.